An honest assessment of our center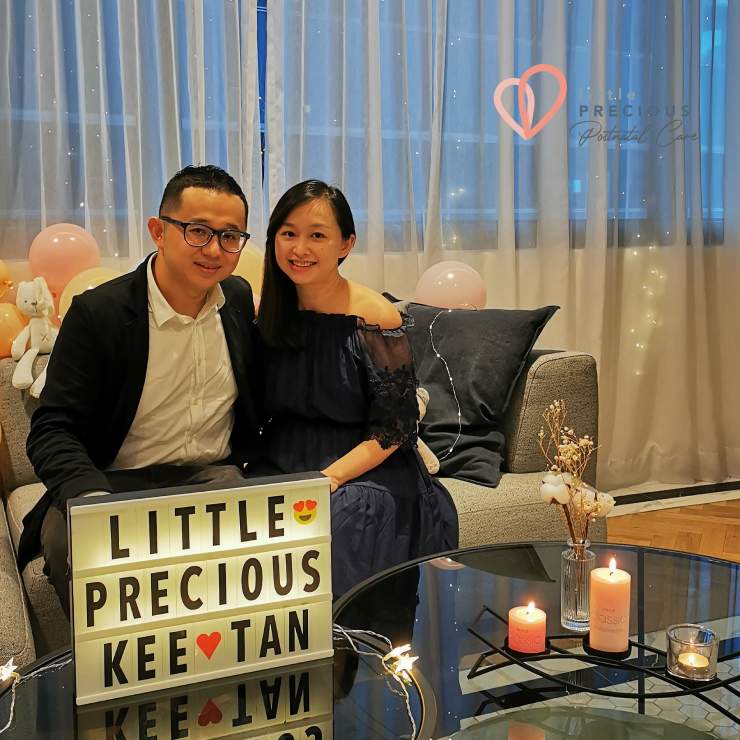 I've always wanted to share my confinement experience in Little Precious Postnatal Care, but I have been busy taking care of my baby after the moon, and now I finally have time to write it down
1. Why choose confinement center for confinement?
Both Dabao and Erbao used to ask the confinement at home for the confinement. When they were pregnant with the Sambo, they knew that the confinement had already been booked. Although they recommended her confinement, they were always hesitant for fear of unsatisfied. Later, my husband suggested going to the confinement centre for confinement, so that I can have a better rest. In addition, my husband needs to go to work. If I am sitting at home for a month, I will be busy shopping for groceries every day when I meet MCO, which is really a bit inconvenient. I have never thought of going to the confinement centre for a month, so I hurried to do surveys, hoping to find a family that suits my heart. After all, I need to live for 28 days, so I really have to make a good choice.
2. Why did you choose Little Precious Postnatal Care?
I found about 3-4 confinement centres on the Internet that I found to be better, and then I made an appointment to visit the centre. Little Precious is the first confinement centre I visited, and I was hesitant before because this confinement centre is relatively new and the reviews available online are very limited, but from the information, I think it is very good, so I decided to go first. Take a look and plan again. I thought that the customer service staff would be very hard to sell during the visit, but they felt comfortable during the whole visit and the customer service explanation process, and would not feel that it was just for close sale or perfunctory (the whole environment is very comfortable and clean, and the explanation given by the customer service is very careful. Feel their sincerity). On the contrary, a few others, some will be colder, some will conceal information (such as the upcoming relocation, food delivery method, etc.). Finally, they are more confident in Little Precious and feel more reliable. Besides, I always have requirements for the place to live. I'm pickier, maybe I like to be clean (the same is true when I travel, hehe), after all, you need to stay for 28 days for confinement. Of course, you have to choose a comfortable one to have a good rest. Otherwise, it is already very hard after giving birth, and there will be mood swings after giving birth. If you are uncomfortable even living in a confinement place, you will definitely collapse.
Tips: For her mom's suggestion, when you are in the survey confinement center, no matter what, you must personally visit before deciding. Don't just rely on online photos, reviews, prices, etc., because only after the visit can you know whether it's really suitable. My heart, after all, everyone's requirements are different
3. Will Little Precious Postnatal Care be expensive?
This question was asked by many people during my confinement period. The price may be a little higher than the general confinement centre (after all, 6* confinement centre cannot be compared with the home-style one), but I still feel that "you get what you pay for", based on the services, materials, and materials they provide The ingredients are really worth it. Different rooms will have different prices and packages. Interested moms can contact Little Precious to find out, but it is still recommended that you visit and experience first
4. After staying
Environmental equipment: The design of the entire confinement centre is stylish and comfortable. The room and surroundings are very clean (the room is cleaned every day and UV disinfection every week), and there are air machines in and around the room. In addition to the shower, the bidet and washbasin have hot water in the bathroom, and there are warm lights to prevent moms from catching a cold. Every day, we provide big wind grass for mom to shower, and the bathroom provides Loccitane shampoo and shower gel. It feels like I'm in a high-end hotel. The lights in the room can be controlled by the tablet provided by the confinement centre, and there is also a wireless phone, so you don't need to climb up and down all the time. There is also a small playground here. My Dabao and Erbao like to play there. I don't think it's boring to stay in the room all the time.
Nursing team: The nurses here are very professional (I think they have hospital standards), especially the head nurse every day in addition to making sure that the baby is in good condition, she will also check mommy (measure body temperature, blood pressure, etc.) and report the baby's condition (Yellow bile index, weight, etc.). I had a caesarean section. I didn't expect the head nurse would personally help clean up the wound and apply medicine every day. It was really considerate. Breastfeeding is also encouraged here, and the nurses will assist moms in breastfeeding (such as adjusting the breastfeeding posture, etc.). The nurses will also record the baby's daily nursing status (yellow gall bladder, weight, body temperature, milk drinking, defecation, etc.). Moms can check the information on the tablet provided by the confinement center at any time, and they can also see the baby at any time through CCTV. The baby room is floor-to-ceiling glass. Moms don't have to worry about whether the nurses are lazy or whether the baby is crying. You can clearly see everything inside the baby room outside. By the way, there are pediatricians here every week to visit the baby, and the Chinese medicine doctor helps mommy to treat it.
Bonus points: In order to protect the safety of babies and moms, during the MCO, the nurses sacrificed to go home and get along with their families, staying at their posts and staying in the confinement center, which is worthy of praise.
Postpartum physiotherapy: There are physiotherapists who will recommend the most suitable treatments after evaluating the mothers, such as visceral restoration, rectus abdominis separation and repair, pelvic repair, breast dredging, etc. These are great and I look forward to it every time. In addition to helping the body repair, it also allows Mommy to relax and often fall asleep accidentally.
Confinement meal: Many people worry that the food at the confinement center is not good (for fear of being like a big pot of rice, lack of ingredients), and the confinement meal of Little Precious is really delicious (suitable for moms who don't like daily ginger wine) . Mommy can choose the staple food to eat next week in advance every week. There are breakfast, lunch, dinner, afternoon tea and tons of soup every day. Eat good ingredients every day, and the portion is huge. There are soups for lunch and dinner (different soups), and the supplementing soup at night is also praised by the moms who stayed in. Cordyceps, sea cucumbers, abalone, scallops, bird's nests, etc., are all the same as the previous customer service said, real materials. There is an unlimited amount of red date tea and substitute tea every day. Pantry provides cereals, milk, milo, biscuits, cakes and bread made in the kitchen, etc. for everyone to eat (the chef and dessert master here are really hotel-like). Will be hungry.
Customer service team/staff: The customer service staff at the front desk are always responsive and efficient. As long as Mommy needs anything, they always respond immediately. Sometimes I especially confess that I don't feel anxious, so I can be late, and they will help solve it right away. The staff here are very kind and polite, whether it is the front desk or the cleaning kakak, they treat moms like VIPs. Sometimes it is necessary to go up and downstairs, but also special escort, really very careful.
Activities: I will not feel bored or lonely here. In addition to some postpartum courses that you should know and should take from time to time, there are also yoga classes, learning to make breast milk soap, and teaching Ba Ba mommy to help your baby shower. The moms are also encouraged to interact here, so they know other moms, and they can also eat, drink afternoon tea and chat together every day.
Overall: The previous two babies were afraid of confinement (conception is more difficult than giving birth) because they feel very tired and hot, and they eat a lot of ginger every day and often count down when the full moon is. This time in the confinement centre is really a different experience, eat well and live well (no need to worry about what to eat and buy), I can really rest, I feel better, and I don't want to go out of the moon so soon. The head nurse also teaches moms a lot of parenting knowledge, and they are more confident when they go home to take care of their babies. I think Little Precious is really caring. I met my husband's birthday during my confinement period. They prepared a cake for him on that day, but he came late that day and the customer service staff got off work, so I had to deliver the cake to the room first. As a result, on the day of the "candlelight dinner" arranged by the confinement centre, they prepared another cake and gave it to him personally. It was really hard. Throughout the confinement experience, I really felt happy and comfortable. I was able to feel at ease and have a good rest in 28 days. Maybe they are too professional and there is nothing to worry about. I really thank the whole team for taking good care of me and my baby. The confinement centre also collects Mommy's feedback from time to time to make improvements. Basically, there is no dissatisfaction (I seem to give full marks). I'm really fortunate to choose the right confinement centre for the first time. Thanks to the attentive explanation and sincere customer service on the day of the encounter, my husband and I will be moved. I hope Little Precious can continue to maintain the service level of the entire confinement centre.
– Shan Tung