Our team of obstetricians, paediatricians, Traditional Chinese Medicine doctors, nutritionists, physiotherapists, and lactation consultants are always caring and guiding mothers on our premises.
After delivery, our mothers will receive the following assistance and attention:
Perineal wound recovery
Caesarean Section wound care
Counselling to manage possible postpartum depression
Lactation consultation
Overall health check
In-room consultation
Our physiotherapist will evaluate and recommend the best treatment for a quick recovery. This includes:
Restoring visceral organ
Rehabilitating diastasis recti
Manipulating the pelvic
Massage ductile blockages & booster milk flow
Provide upper and lower back relief
Full-body acupressure therapy
We make postnatal confinement as enjoyable and educational as possible. We organize fun and pragmatically instructive activities like:
Baby care workshop, e.g. burping & bathing
Parenting class
Baby & parent interactive activities
Postnatal exercise
Handmade-craft activities, e.g. making soap with breastmilk
Recovering with traditional Chinese medicine
Pregnancy and childbirth deplete Blood and Qi. Chinese herbal soups are known to enhance a mother's immune system and enrich her blood nutrients. It will improve vision, hearing and five vital organs (heart, liver, spleen, lungs and kidneys).
Our dietary plan includes herbs to strengthen bodily functions and breast milk production.
This is a unique one-of-a-kind escort service. Our nurse will accompany the mother and baby to the hospital or clinic for medical examination and/or check-up. Their professional expertise will ensure the correct medical care is given during their stay at the confinement centre.
We know this will relieve the family from logistic pressures and free the mother to truly enjoy this special period.
With a nurse-to-baby ratio of 1:2, our team of professional nurses will care for your infant 24-hours.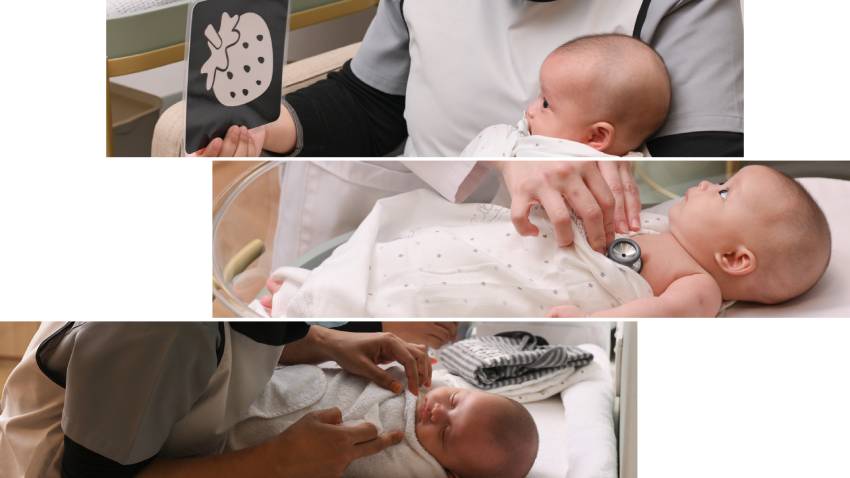 Our professional nurses are on standby to assess your baby. We will:
Feed and care for the baby 24-hours per day
Measure the baby's growth and weight gain
Record down of body temperature, passing stool and urination
Keep track of jaundice levels
Sterilize daily necessities, e.g. bottles, breast pumps
Clean and care for umbilical cord
Help the baby get a good circadian rhythm